Your Service Matters Here
At Waste Connections, we share a lot of the same values as the men and women of the armed forces – like integrity, teamwork and being the best that we can be for our community.
That's why we're proud to have veterans join us for their civilian careers. In addition to supporting them and their families, we regularly participate in military-sponsored events. Our presence at veteran job fairs is another reminder that we support those who have served with a career where they can continue to do impactful work.
But that doesn't stop once you join us. In your role, you'll discover a company that cares about its people, empowering everyone to excel in their job and tap into even bigger opportunities for themselves.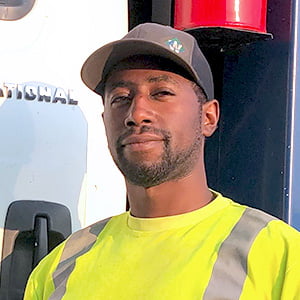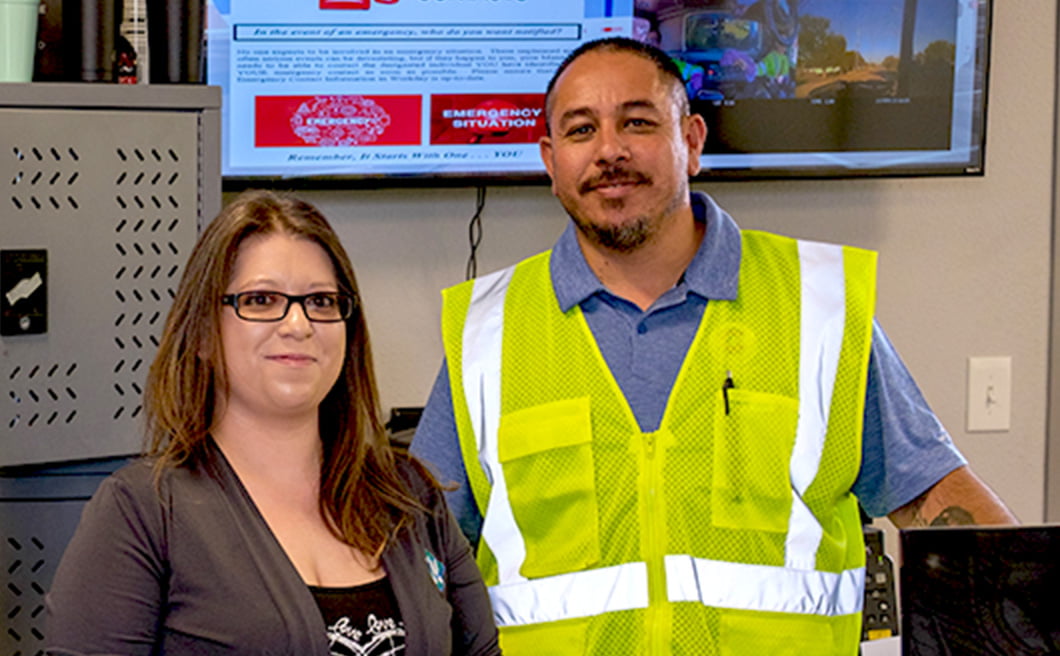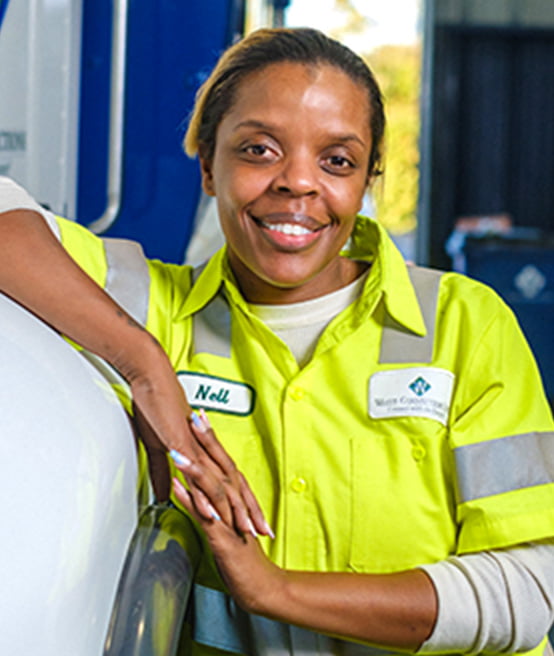 A Sense of Belonging
Our mindset is work hard, play hard. We know that a job well done should be celebrated alongside the people who help us achieve.
That feeling of camaraderie is something we share no matter the role. It brings us closer as we come together to do more for the people we serve.
A New Way to Lead
Here, we're guided by the notion that we can always do more for each other. That's why we promote Servant Leadership as a way of developing our managers, providing the best experience possible for our employees.
Our philosophy is simple: rather than govern from the top down, managers learn to give more to their teams in support of our mission. The result? Stronger careers, more satisfied people and humble leaders who deliver results.
Maintenance Manager Bryan Prince was awarded a Patriot Award by veteran Schlania Bercaw. (A Patriot Award is an award that recognizes supervisors and bosses nominated by a Guardsman or Reservist employee for support provided directly to the nominator. The Patriot Award reflects the efforts made to support citizen warriors through a wide-range of measures including flexible schedules, time off prior to and after deployment, caring for families, and granting leaves of absence if needed.)
David Werkema also recognized manager Kyle Byler with a Patriot Award for being incredibly supportive of his time in the National Guard.
Kyle Byler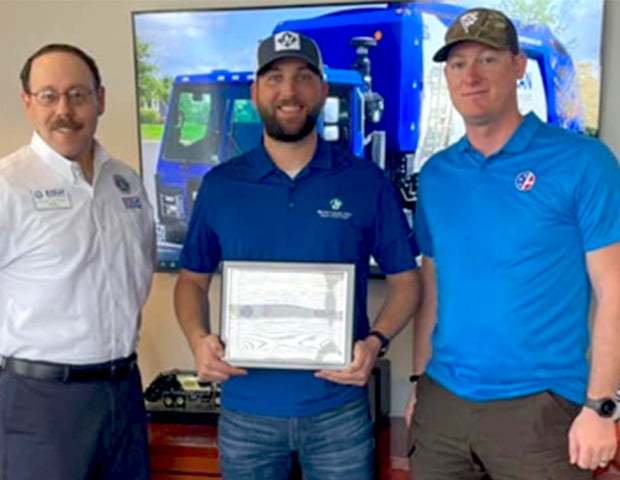 Bryan Prince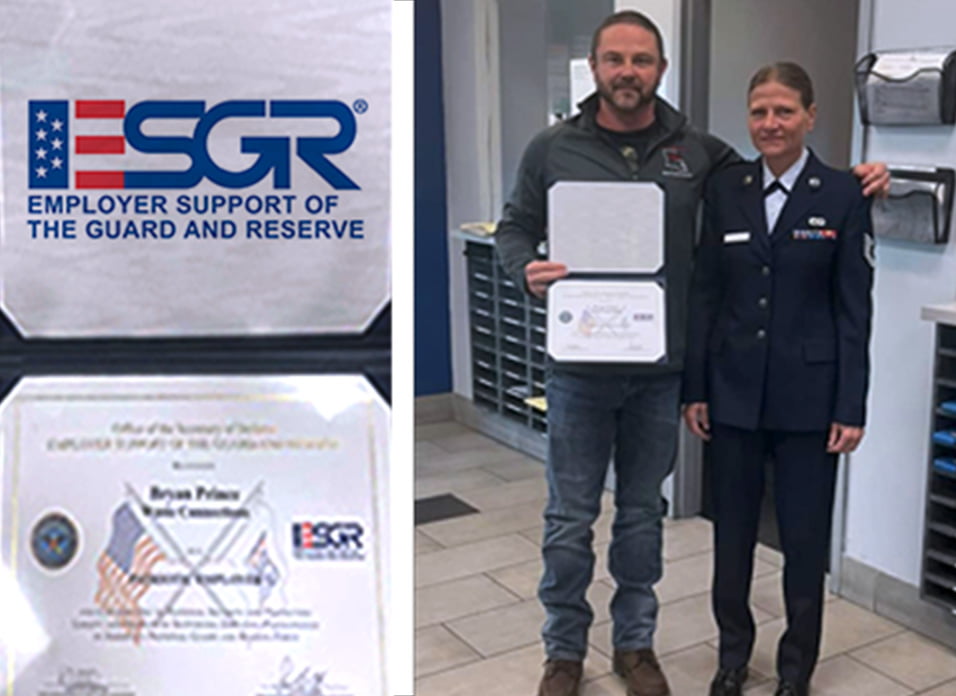 WCN Veterans S.E.R.V.E. Network
Waste Connections understands how the experience of our military service (Veteran) is vital to the success of our organization and company culture. We recently launched our WCN Veterans Employee Resource Group, officially named the WCN Veterans S.E.R.V.E. Network, with the objective to Support, Empower and Retain veteran employees. Our vision is to empower employees to honor, appreciate and assist in the development of fellow veterans in an effort to repay the sacrifices they have made for their country. Our S.E.R.V.E. Network provides a community where they can connect with other veteran employees, share their experiences, and grow as leaders in the organization.